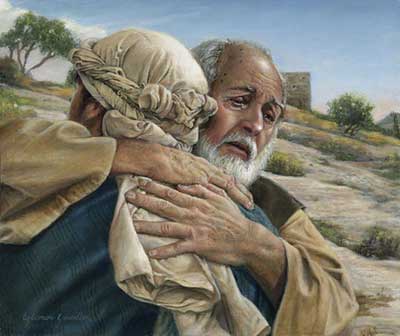 I want to encourage us to move in the direction of sonship/daughtership. First by identifying our heart posture, and then taking deliberate steps to walk out of that posture into a posture of submission. In my previous blog, when we took the test to see if we could identify orphan issues in our heart, we undoubtedly discovered our true state. The key to finding the way home is to first identify where we are, and then begin to untangle ourselves from that issue, and all of its fruit. For example, if you struggle with shame after having been shamed for years, this becomes a way of life. We feel as if God is ashamed of us if we don't do everything just right. We then expect others to do right too, and if they don't, we shame them.
"What's wrong with you?
Can't you get it right?
Am I going to have to do that myself?"
…may be some of our condescending phrases to them. Shame is the voice we have heard for years and the one we tend to replay over and over when we evaluate our performance as well as others. "The way home" is to identify the voice of lies and resist it. Then ask God to forgive you for entertaining a misconception of His perfect love, and proclaim truth concerning that lie. Next we need to honor ourselves and others we've shamed. It's that easy! James 4:7ff teaches us to "resist the devil and he will flee from us". He is the father of lies, and we too often subconsciously choose to believe his words instead of turning to God and believing His Word!
Directions Home;
Identify the orphaned issues in our life; (take the test in my previous blog!)
Resist (refuse to entertain it or act it out).
Ask God to forgive us for doubting Him and walking in fear rather than faith.
Discover truth about how God feels about the situation or circumstance and act, feel, or speak to others accordingly.
Honor ourselves and others we've shamed.
For deeper healing and ministry in respect to finding "The Way Home" you may want to schedule a personal prayer ministry session by phone or in person. Another option is to schedule an encounter weekend for your church and/or city with Freedom Quest International.
Visit our website at www.freedomquestinternational.org for more details.
We look forward to hearing from you.
We bless your quest for freedom.